One of the most cherished jewelry artists ever in the ARTWEAR stable, (that I love and respect with my entire soul), is Tone' Vigeland from Oslo Norway. A most celebrated artist from the Modern Viking culture she has gifted the world the most remarkable unique and personal body of work, that happens to be wearable.
I gave Tone' a one woman exhibition in 1983 at my Soho gallery Artwear. She became an immediate love of all the major fashion editors as well as the cutting edge jewelry collectors of that era. Like me. The pieces that I acquired during my stewardship of Artwear are now offered for sale in my gallery website. Constructed of sterling silver, steel and 18k gold, these works are museum quality, investments, and most of all, luscious pieces of sensual jewelry for the modern age.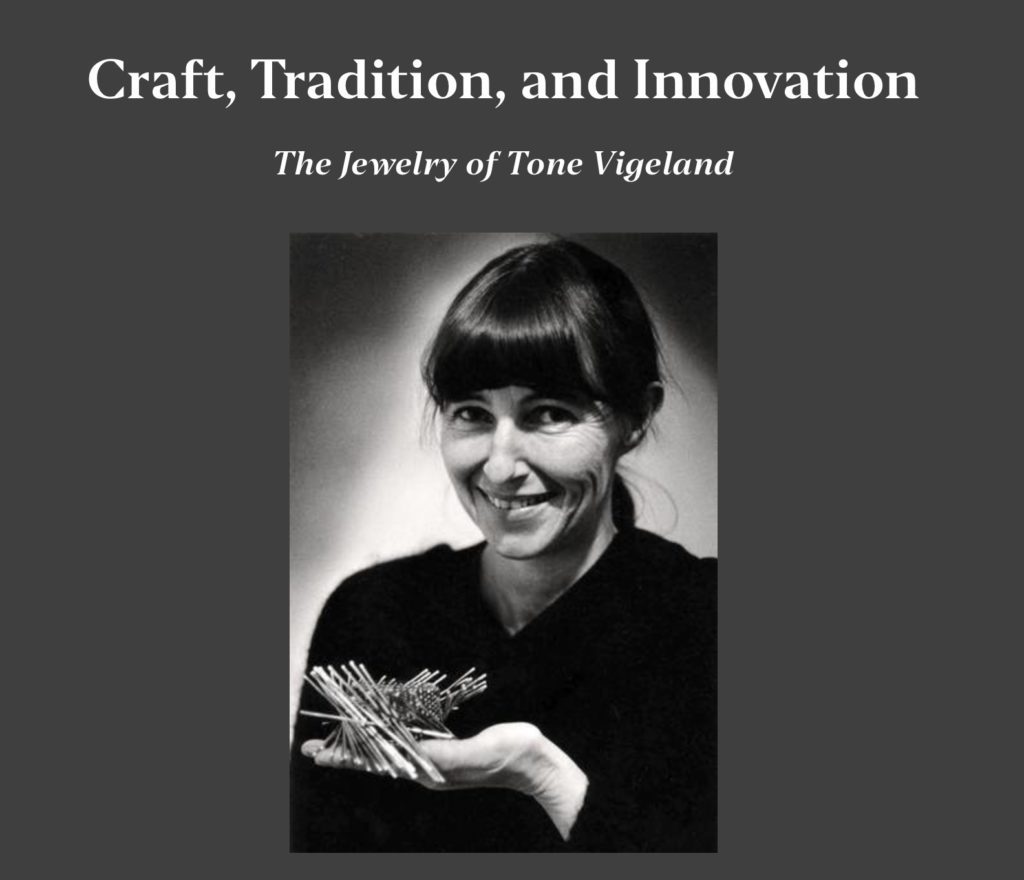 Coming from an illustrious family, generations of respected and beloved Norwegian artists, Tone' chose jewelry. Her constructions were heroic, complex weavings of silver chain mail, forged steel nails and 18k gold pods, stark, dramatic and in a way, very fierce, bold and yet melancholy, I was very attracted to her work from day one.
Rarely if ever did she use stones, and was focused entirely on form and function, the wearability, complex engineering of forged metal parts.